Self Serve Frozen Yogurt Englewood NJ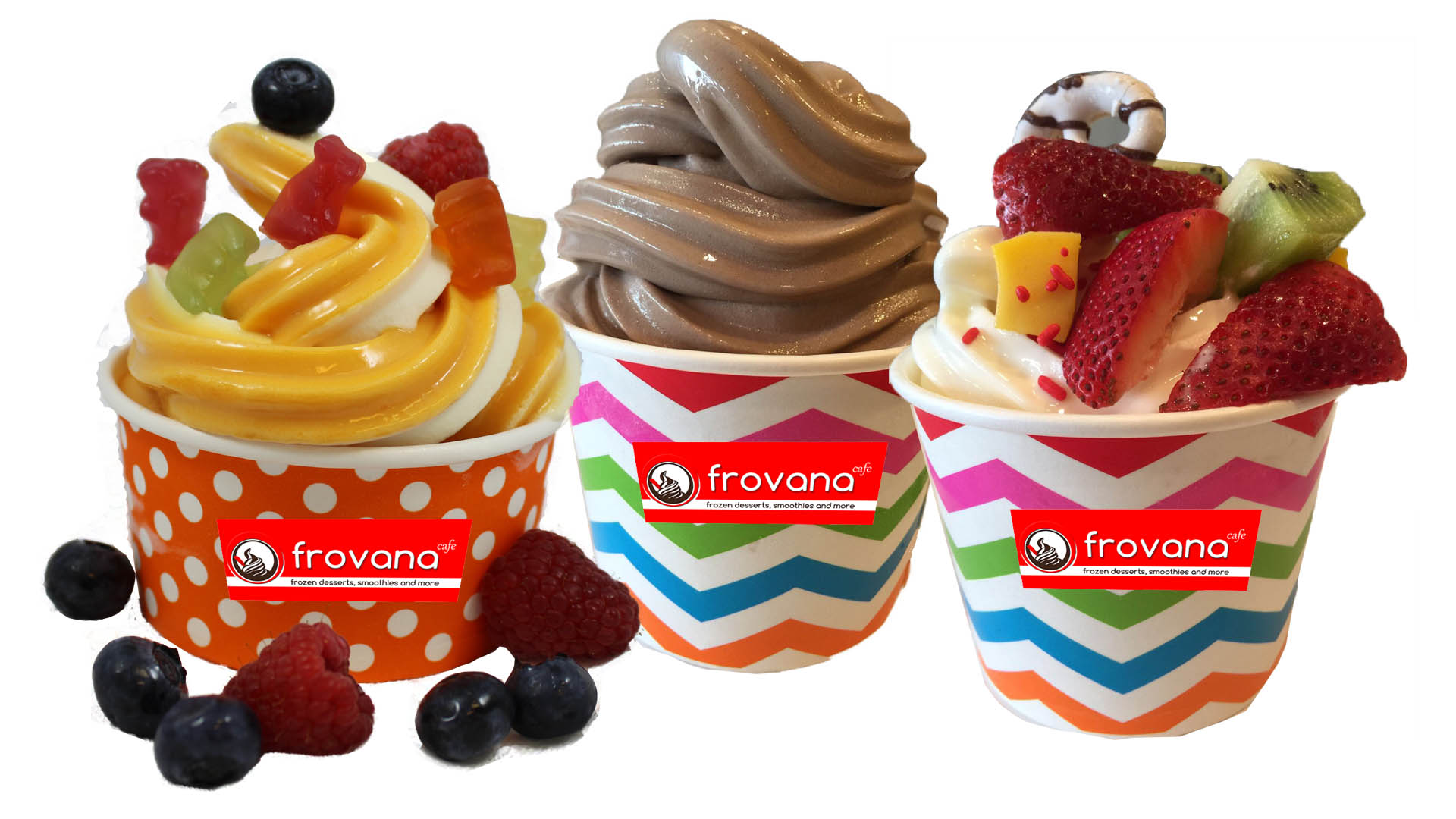 With 15 frozen yogurt flavors and over 80 dessert toppings, the combinations you could make are infinite (okay, closer to 1.0014025332845389949450699705985e+164 if we did our math right but who's counting?).  At frovana, frozen yogurt is done the right way - your way!  You choose the froyo flavors and toppings, mix and match to your heart's content!  When you're happy with your frozen yogurt creation, pay by the weight so feel free to take as much or as little froyo or toppings.
Also, be sure to try your frozen yogurt with toppings in our Kloud Kone - a fresh, hand made bubble waffle cone.  And, of course, unlike other places, you can pick and choose your frozen yogurt and topping.